Every year the HLC holds an event to celebrate the tutors and students. We appreciate  Rod Carter and WFLA News Channel 8 for highlighting this special affair.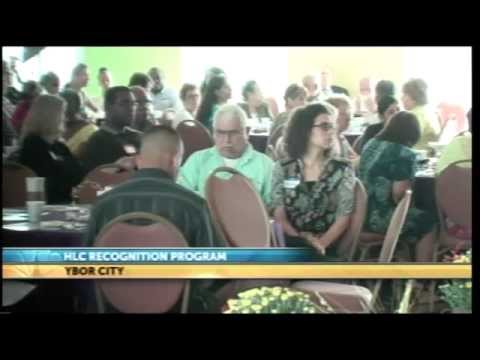 ---
Check out the HLC on the air! Thank you to WFLA News Channel 8 and Rod Carter for taking the time to profile our organization. And thank you Lee Russell, Frank Shideler, Carol Bockenek, Evelyn Mendez, Lucia Clifton, and Pavel Dubanevich for representing the Hillsborough Literacy Council so well!
---
Visions Submissions Needed!
Help your student be a part of the 2016 edition of Visions
Every year the Hillsborough Literacy Council publishes Visions,
a magazine of essays, stories and poems written by our students.
Students write on any topic, and may remain anonymous if they wish.
The submissions can be of any length and will be published without
editing to celebrate each student's stage of learning.
Please encourage your student(s) to participate and help them submit their work.
Stories can be sent to the Hillsborough Literacy Council in three ways:
Email (preferred): AdultLiteracy@hillsboroughcounty.org
Library Mail:   "Adult Literacy – JFG 4E"
Fax:   813.273.3634
The deadline for submissions is June 15.
To view Visions from prior years, click on the images above or visit the Visions page.